​Hi Everyone! Thank you for stopping by. Please enjoy our site and email or call with any questions! We do paint your furniture, sell ASPIRE diy real clay and chalk paint and accessories such as waxes, sealers and stencils including the amazing rub on transfers!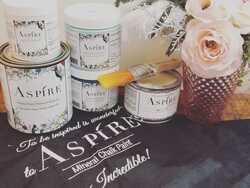 ​
---
WELCOME!! We provide expert furniture painting and custom carpentry services to the tri-cities and beyond. Bring in your furniture in any condition, color, finish or material and we can transform your pieces into unique statement pieces for a fraction of the price of new! Shabby Chic, distressed, antiqued and solid/modern are just a few of the styles we can produce. Our paint will never flake or peel and is sealed with durable liquid sealers for your enjoyment for many years to come. You can also choose one of the 75+ pieces we have already finished and ready to go from our showroom floor priced $495 or less. If you are more of a DIY person, we carry one of the regions only REAL clay chalk and mineral paint with no VOC'S, latex or acrylic that does not need pre sanding stripping or priming to paint any material. Classes and workshops available where we teach you all the tips and tricks to create, rejuvenate and decorate your home. Thank you!!!
In 2012 we started our business in Cambridge Ontario with a small 1500 sq ft space. After a year we opened another small 1000 sq ft space in Kitchener Ontario. Through the years our business grew and our returning customer base has grown and allowed us to close our 2 smaller stores and move into a 6500 sq ft space in August of 2016 at 3 Hoffman St. in Kitchener. We want to thank everyone from our hearts who have a Whimsical piece in there home and continue to support what we do and our vision to recycle, create and furnish homes in K-W and across Ontario! Thank you Thank you Thank you!

Step into the world of Whimsical Furnishings, where old, tired pieces come to life! Paint and imagination go a long way, and adding that special touch of whimsy takes our pieces to another dimension that cannot be found anywhere else. What sets us apart is the value, selection and style of our one of a kind pieces. Come and visit us at our showroom today!

DO YOU WANT A DIVERSE FURNITURE PAINT THAT IS THE REAL DEAL AND ONE OF THE HEALTHIEST AVAILABLE? WE RETAIL ONE OF THE ONLY TRUE CLAY CHALK AND MINERAL PAINTS IN THE REGION! ASK THE OTHER GUY WHAT THEIR INGREDIENTS ARE, WE PRINT OURS RIGHT ON THE CAN!

Thank you for stopping by. Whimsical Furnishings and the Aspire Paint Company offers an all natural, zero VOC, eco-friendly, and solvent free paint. Our paints contain no acrylic, no fungicide, no co-polymers. Imagine painting your furniture at home without sanding stripping or priming first. You can with Aspire Mineral Paint!

We are committed to offering the best customer service, the healthiest products that perform to the highest standards of quality, and to share ideas to help you restore, rejuvenate and re-imagine furniture. We guarantee the quality and freshness of each product we sell and look forward to helping you fulfill your creative need and beautify your home.

Did you know we paint your furniture! Drop off or pick up (available for a fee) and we can transform your furniture into unique and amazing pieces with any color and finish you desire at a fraction of the price of buying new!



OUR LOCATION AND HOURS!

3 HOFFMAN ST, KITCHENER , ONTARIO.

CLOSEST INTERSECTION IS OTTAWA ST. AT HOMER WATSON BLVD.
TURN ON HOFFMAN ST. BESIDE THE CONCORDIA CLUB AND FOLLOW TO THE END OF THE STREET. TURN RIGHT AND GO UP THE LITTLE HILL. WE ARE RIGHT ABOVE THE BUSINESS MCDONALD SIGN AND AWNING.

COMING FROM WATERLOO? TAKE HWY 8 TO HOMER WATSON EXIT . TURN LEFT AND FOLLOW TO OTTAWA ST. TURN LEFT ON OTTAWA ST. FROM ROUNDABOUT, FOLLOW 1 MINUTE AND TURN RIGHT ON HOFFMAN ST. BESIDE THE CONCORDIA CLUB! TAKE TO END OF HOFFMAN, TURN RIGHT UP THE HILL.

Coming from Cambridge 401? take 401 to Homer Watson exit. Turn right. Follow for 10 minutes. Turn right on Ottawa st. 2 minutes down turn right on Hoffman. End of street up the hill!​


MONDAY: CLOSED
TUESDAY: CLOSED
​ WEDNESDAY: 10-4
THURSDAY: 10-4
FRIDAY: 10-4
SATURDAY: 10-2
SUNDAY: CLOSED




---
Thank you so much Waterloo Region for voting us #1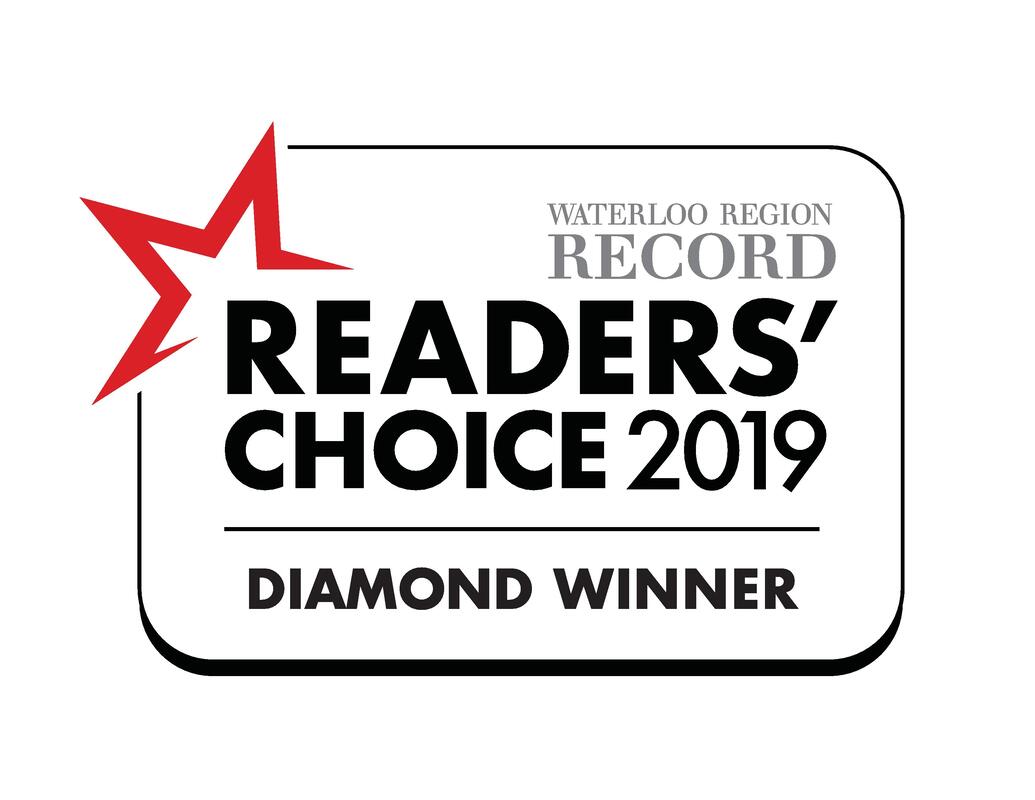 ---
ASPIRE PAINT EMPORIUM
We have dedicated one room off our main showroom to Aspire Mineral Paint. Sit and relax in our custom made couch while you look at some décor magazines or check out one of the 34 chairs we have painted in every Aspire Color! Try the paint before you buy at our workshop table. Walls are covered with inspirational design boards. Simply an amazing resourceful space made just for you!!
---
SOME THINGS YOU WILL FIND IN STORE!:
-50+ pieces of painted furniture for all rooms in your home (99% of the store priced $495 or less!!)
​-Aspire Mineral Paint-A REAL clay chalk and mineral paint with no stripping, priming or pre-sanding!!!!
-10+ Reusable Stencils
​-Wood appliques
-classes and workshops
-20+ crystal knobs and pulls to add some bling to your furniture!
​-workshop full of furniture in progress- call or come in for a quote to paint your furniture!
​-inspiration for your next project and so much more!!!
​-prima design rub on decor transfers!


---
PRIMAS DESIGN DECOR TRANSFERS!!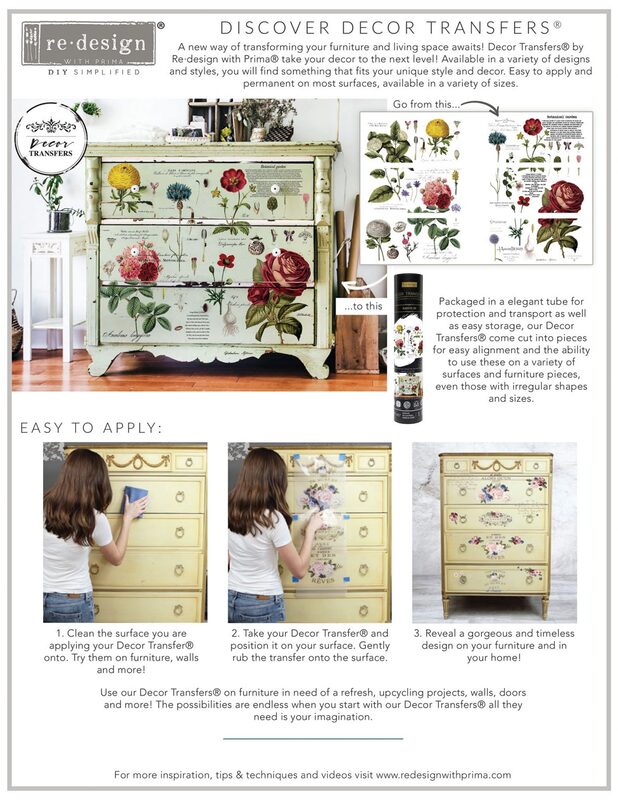 ​
NOW OFFERING WOOD APPLIQUES & STENCILS!!
(attach to flat, dull surfaces before painting)
---
---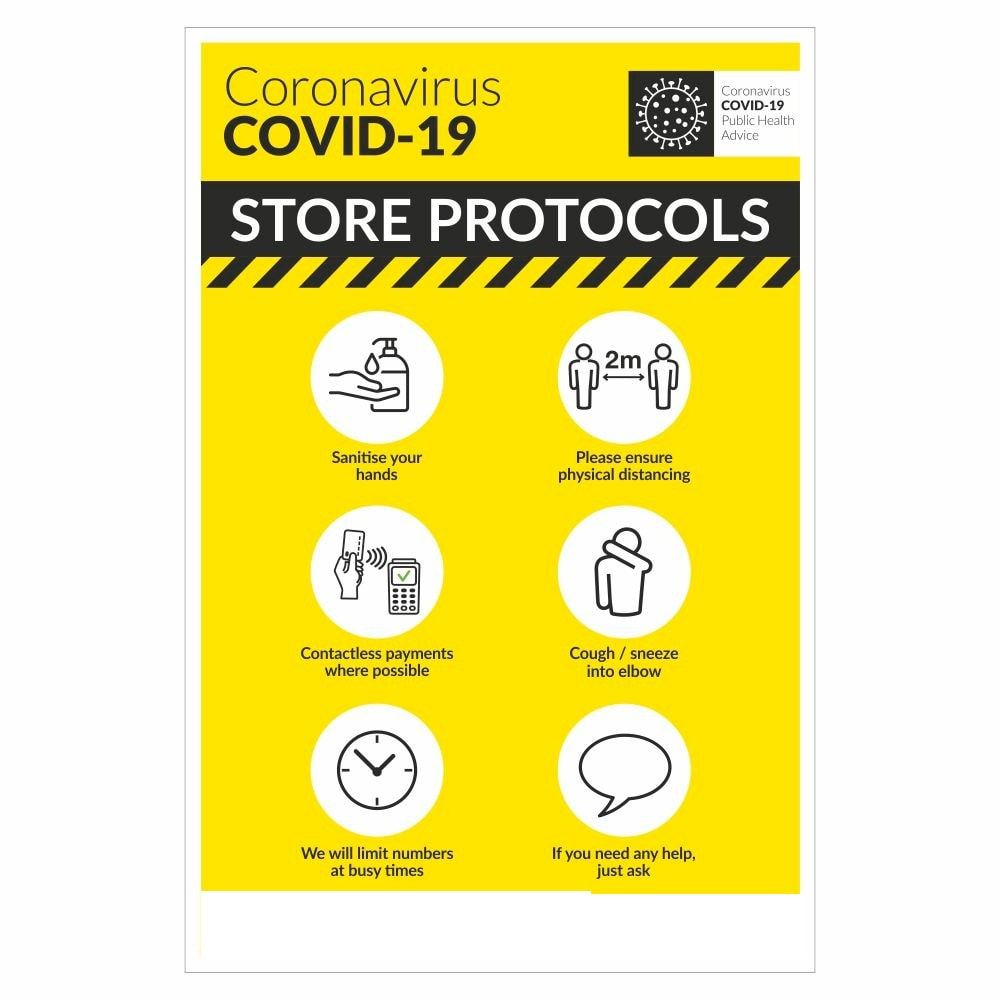 ---