WE PAINT KITCHENS!
USE ASPIRE MINERAL PAINT ON YOUR KITCHEN AND PAINT RIGHT OVER THE EXISTING FINISH! NO PRE-SANDING STRIPPING OR PRIMING NEEDED. BECAUSE OUR PAINT IS ONE OF THE ONLY BRANDS AVAILABLE THAT IS MADE WITH REAL CLAY/CHALK/MINERALS THERE IS NO LATEX OR ACRYLIC AND WILL NEVER FLAKE OR PEEL!! GREAT DIY OR HAVE US PAINT YOUR KITCHEN FOR YOU!

ASPIRE PAINT ALLOWS YOU TO PAINT ANY SURFACE, ITS THE SEALER THAT WILL DETERMINE HOW DURABLE IT WILL BE. USE ASPIRE FINAL FINISH ON KITCHENS AND FLOORS FOR MAXIMUM DURABILITY.

ANOTHER MAJOR TRANSFORMATION! KITCHEN, ROOM DIVIDING RAILINGS, STAIR RAILING AND BATHROOM VANITY. TAKE A LOOK AT ALL THE PICTURES!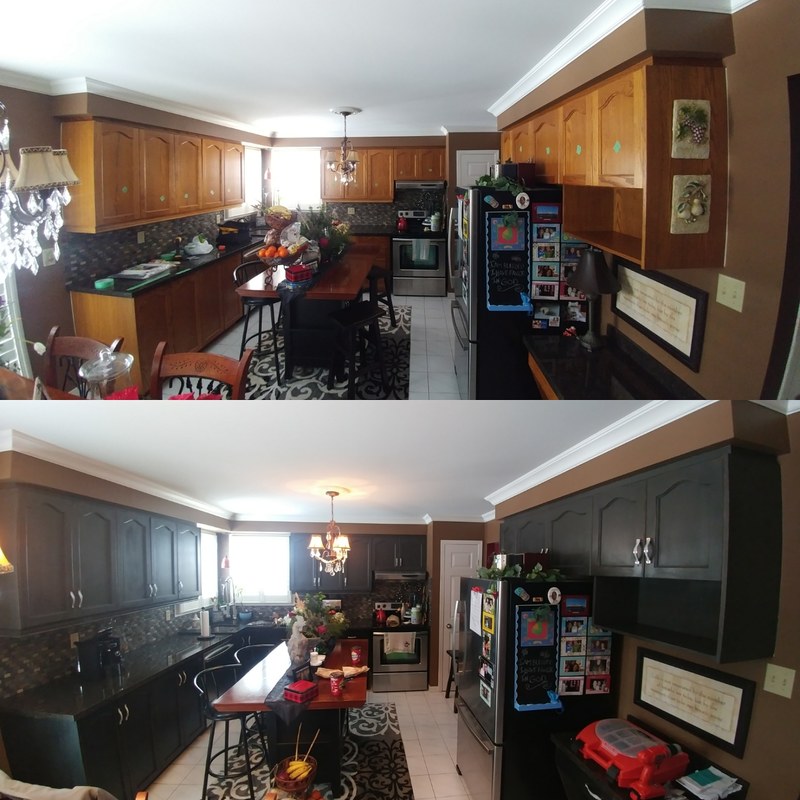 ---
ASPIRE INSPIRE FOR THE KITCHEN AND ASPIRE WISDOM FOR THE ISLAND. SEALED WITH 3 COATS OF ASPIRE FINAL FINISH.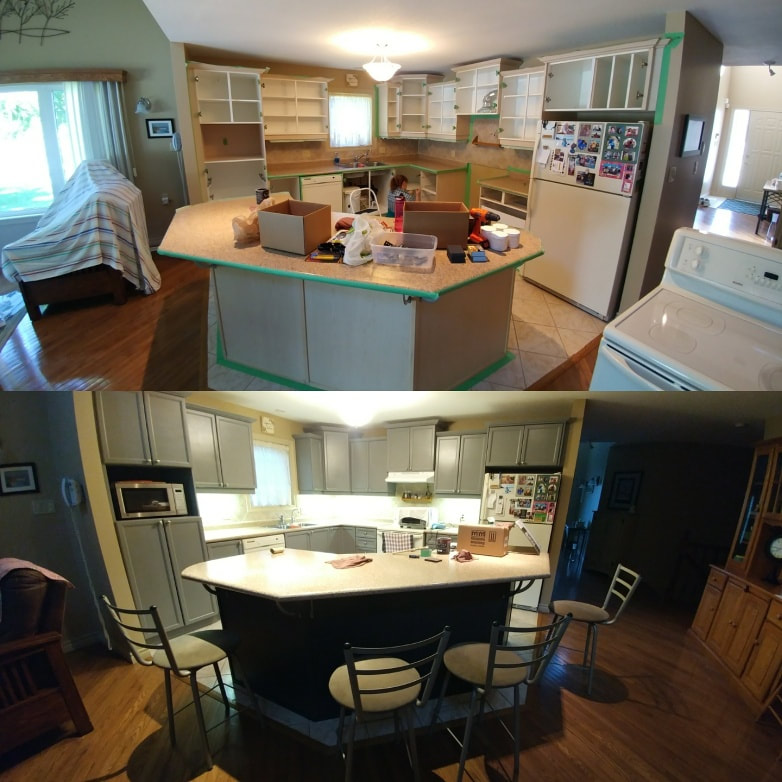 ---
---
---