PICK UP AND DROP OFF ALWAYS AVAILABLE! (STARTING AT $50 EACH WAY)
SPECIALIZING IN SHABBY CHIC, DISTRESSED, ANTIQUE WAX AND GLAZE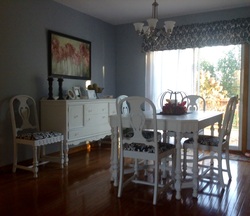 Imagine turning your old dining set into something special! We only use Premium Aspire Mineral Chalk Paint on our projects.

Turn around time approx 2 weeks depending on the amount of pieces
does not flake or peel guaranteed. ITS IMPOSSIBLE, OUR PAINT HAS NO LATEX OR ACRYLIC!

All our painted furniture is sealed with a durable liquid multi-sealer or final finish product, wax can be used at your request.

---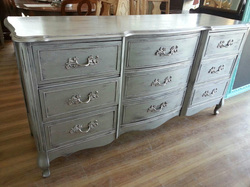 How much does it cost? Even though we use one of the best quality made paints available, our prices are comparable with our competitors. A dresser such as this ranges from $190-$290 depending on color and finish.

---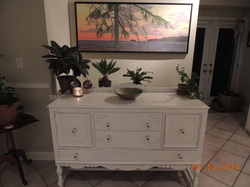 A sideboard or buffet ranges from $190-$290

---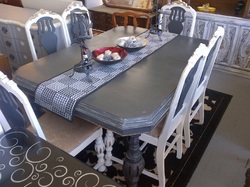 Dining tables are $290-$490 and chairs are $50-$99
seat only fabric change is also available starting at $20 a seat

---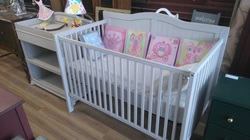 Because our paint is Zero-Voc it is safe for baby furniture. Cribs start at $290

---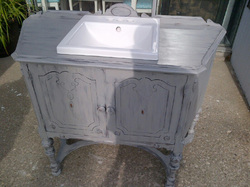 we offer modification to furniture as well. do you want your little buffet ready to go for a vanity? we can do this too!

---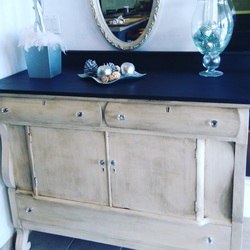 Tinted antiquing wax is always a hit! change any color to a unique look! A piece like this would be about $290
---
Do you have a bedroom set you need updated? A dresser and 2 night tables will range between $350-$490 depending on colors and design!

---